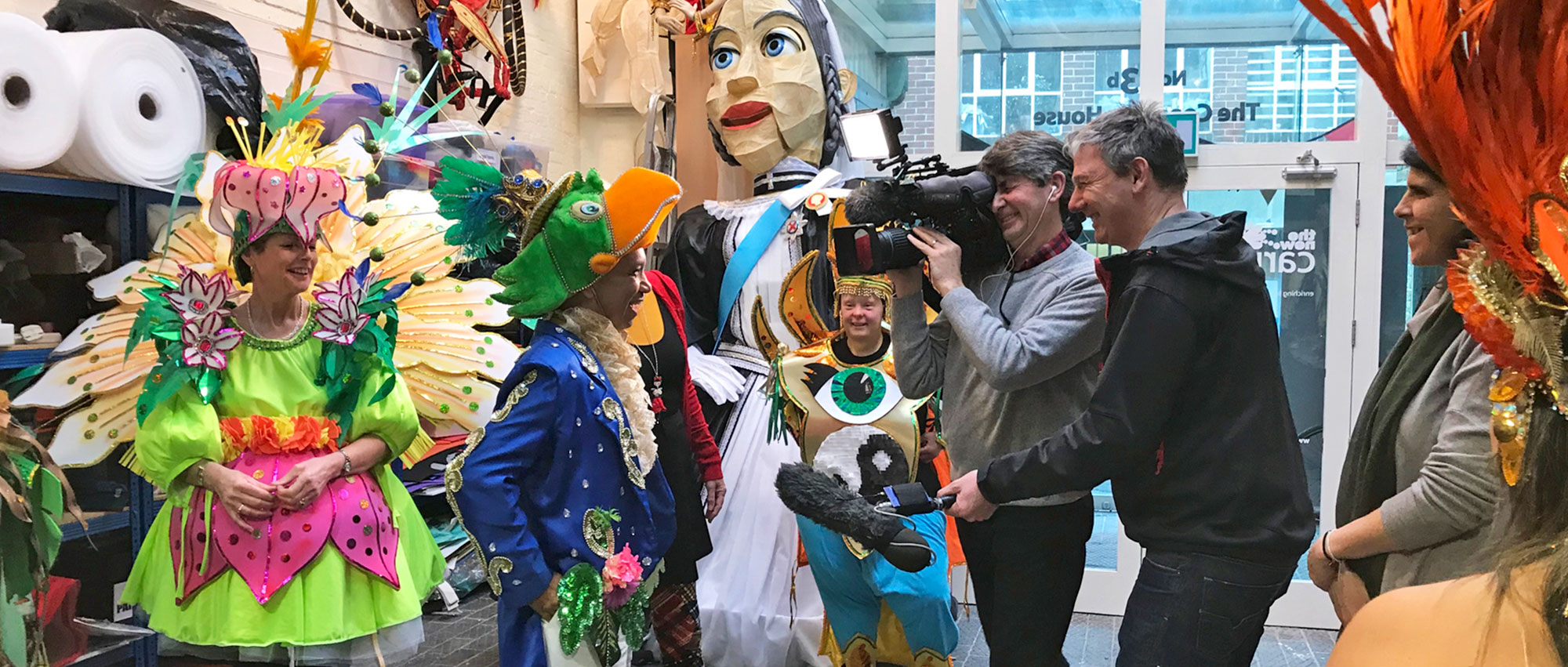 Alegria Samba School is all about inclusion. We want everyone to be able to take part in carnival arts and we know that this is not easy for some people, especially for disabled people.
We aim to overcome barriers and work together to make world class carnival happen on the streets that everyone can be part of.
With the backing of UNLIMITED, an arts commissioning programme for disabled artists, we are creating a fantastic new piece of carnival together to share at events during 2018. We are working with our friends, Embaixadores da Alegria from Rio Carnival, to make the piece especially spectacular and authentic. Embaixadores da Alegria is the biggest disability carnival project in the world.
What are we creating?
Our carnival piece is themed on the Mata Atlantica (Atlantic Rainforest) in Brazil, and calls for everyone to help save the forest and the endangered creatures and communities that live there.
It features costumes inspired by exotic birds, flowers, animals and plants, as well as traditional characters from Afro Brazilian folklore such as Gaia the Mother Earth and Oxossi the Keeper of the Forest.
Our first meeting in Rio
A team from VIVA and the New Carnival Company undertook a week long research and development visit to their project partners in Rio, to better understand the work of Embaixadores da Alegria.
Embaixadores da Alegria regularly engage over 3000 disabled performers in a heart stopping showcase in Rio's famous Sambadrome at carnival time.
The Isle of Wight team visited Samba City, where thousands of glittering costumes are created every year, as well as taking part in a host of creative and cultural workshops laid on by their hosts.
Our next meeting on the Isle of Wight
In January 2018, we welcomed artists from Rio De Janeiro, London and Liverpool to the Isle of Wight for a two week long artists' residency.
We worked together to produce costume designs and we created prototypes of our beautiful Algeria costumes.
We held workshops across the Island where we learned the many different styles of Rio Carnival dance.